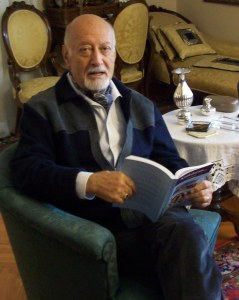 ALTAY BİRAND received his engineering education at the University of Birmingham in England and the Middle East Technical University (METU) in Ankara, Turkey. He then spent 41 years teaching at METU, and he also taught at the Iowa State University in the United States, concurrently working as a consultant during his teaching tenure. A philanthropist and an author, he has published three books on historical-social subjects.
In addition, Altay has published five books on Engineering in Turkish, as well as numerous scientific papers published in English. His recent book entitled The Secrets of the Universe (In Turkish) was welcomed by the general population in Turkey. The Physics of Universal Enigma is his first book published in English.
For more information about Altay, please visit the following link.