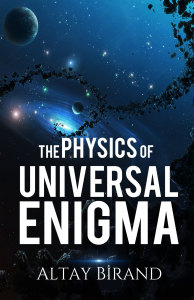 Scientists, scholars and laymen, it seems, have always been fascinated by the timeless questions that demand answers regarding mankind's origin. These answers typically have been largely rooted in theology, philosophy or science, and over time these answers have been invalidated, often raising even more questions. Where are the answers to the mysteries that surround the existence of mankind and the universe?
Aristotle, Copernicus, Sagan and Hawking, among so many other scientists and philosophers, have spent their lives exploring these mysteries in search of the definitive answers. Altay Birand lends his voice and insight, as he forces readers to reconsider what they understand about the logic behind what he refers to as a "non-logical Universe."
Regardless of your educational acumen, philosophy or faith, Birand offers food for thought that may challenge you to apply your own understanding of what defines mankind and what your place is in the universe.
If you are interested in reviewing the book, please contact the author's publicist, Shadra Bruce, at shadra (at) dashfactor (dot) com.